about

David Windt (1981) and Jeroen Derksen (1982) are both graduates of the master program Architecture at the Technical University of Delft. In addition, both have finished the master Building Technology, achieved an annotation in Urbanism and started derksen|windt architecten in 2008. The broad training is in line with the interests that still apply to the architects.

David Windt originates from the region of Haarlem/ Heemstede and still lives there. Jeroen Derksen originates from the region of Midden-Delfland/ Maassluis and lives in Rotterdam.


BNA
derksen|windt architecten is registered at the
BNA (Branchevereniging Nederlandse Architectenbureaus)
and is a chartered architecture office.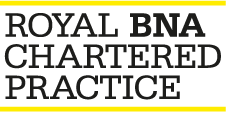 3D and BIM
Working in 3D and with BIM (Building information Model) is becoming more important. Especially in larger projects it brings profit, if used properly. Even without sharing the information from the model, a 3D model is very useful. The project becomes both technically and constructively more insightful, we use it at every project from the middle scale up
Finally, we use 3D a great deal in presentations and clarification of the design. From animations to renders, where we practically always combine this with non-digital real scale models.
What we do as an architecture studio

Everything starts with the design. After discussions, investigations and collecting input, we come up with a vision of the assignment, how we see it for ourselves. This is not a sequence or collage of references or wishes, but we try to bring everything together in a design. Sometimes with some variations. During the design process we try to look at what something could be, a kind of optimal answer to what is actually the question of the assignment.

An important part of our profession is realizing what we design. We design the building down to the last detail for this. In many cases, an environmental permit is required to be allowed to build. We fully arrange the application for the environmental permit and the associated matters, including supervising the constructor, soil researchers and experts alike.

A contractor must then be selected and directed to realize the whole build. For this we develop the plan into a Technical Design, detailed drawings with a Description or Specifications.

Finally, we make construction-drawings (depending on the scale of the assignment) and we carry out construction supervision. We now have a lot of experience in this aspect and we also see this as an important part to achieve the optimal realization of the design and ultimately your wishes.
our clients
derksen|windt architecten (since 2008) has been fortunate to be able to realise diverse and beautiful designs, for many different clients. Differing from private clients to project developers and from entrepreneurs to social housing foundations. derksen | windt architects has gained a lot of experience in recent years in working with (a collective of) private individuals as clients. At the moment there are several interesting projects in which we notice, as in the projects already realized, that our vision and working method are well in line with the wishes and needs of the clients involved, whereby we would like to point specifically to our experience with the Collective Private Commissioning (CPO). ). This form of building, in which participants in a collective themselves are in the shoes of a developer / client, makes it possible to realize homes that are more suited to the wishes of the ultimate residents. It is a form of cooperation that we think will increase in importance in the coming years, as we also notice that governments want to stimulate this.
For collectives of private clients we have a page with more information focused on CPC (click here)
The area in which we work

To date we have worked in various municipalities and areas in the Netherlands. Sometimes with local knowledge, and often we got to know the location and municipality in depth for the specific project. Designing and building in new and unknown areas has never been a disadvantage.

Here are some examples of villages and cities in which we were able and allowed to design something beautiful, with which we try to show the (growing) work area for our firm: Haarlem, Delft, Rotterdam, Hilversum, Nijmegen, Wassenaar, Rotterdam, Monster, Heemstede, Ter Aar, Lent, Amsterdam, Maassluis, Midden Delfland, Roosendaal, Westland, Aalsmeer, Tiel, Den Helder, Alkmaar en meer.



update and copyright

last update website September 29th, 2023
© derksen|windt architecten 2008-2023
© photography derksen|windt architecten, for some of the projects © René de Wit and PP de Meijer and Studio de Nooyer and Stijnstijl fotografie and Dave van Leeuwen and Ruben Dario Kleimeer.